2
A Will Eternal Season 2
B.CMAY PICTURES
52 episodes · ONA
Ongoing
Yi Nian Yong Heng Season 2, 一念永恒 传承篇
A Will Eternal tells the tale of Bai Xiaochun, an endearing but exasperating young man who is driven primarily by his fear of death and desire to live forever, but who deeply values friendship and family.
A Will Eternal Season 2
Martial Universe [Wu Dong Qian Kun] Season 2
Motion Magic
12 episodes ·
Completed
动乾坤 第2季, Wu Dong Qian Kun Season 2
The Great Yan Empire exists in a world where respect can only be earned through strength. Within this Great Yan Empire, the four great clans have always stood above the rest. Among them, a particular incident in the Lin Clan resulted in the banishment of a certain individual who went on to start his own family, in hopes of one day being recognized again by the Lin Clan, and rejoining them…
Hailing from a banished family of the Great Lin Clan, when Lin Dong was very young, he watched, powerless, as his talented father was easily crushed and crippled by the overwhelming genius of the great Lin Clan, Lin Langtian. With a despairing father, a heartbroken grandfather, and a suffering family, ever since that fateful day, Lin Dong has been driven by a deep purpose; to take revenge on the man who had taken everything and more from his family.
Armed with nothing but willpower and determination, join Lin Dong as he unknowingly discovers a destiny greater than he could ever hope to imagine when he stumbles upon a mysterious stone talisman…
Star Martial God Technique Season 2
40 episodes ·
Completed
Xing Wu Shen Jue Season 2, 星武神诀 2
In the entire world, there are twelve paths to climb the Tower of God, and in legend, these twelve paths lead to the legendary path of immortality. But this path in the Tower of God, is too long, without end. In ancient times there were many types of martial arts, unfortunately, the world underwent terrible changes, and only three remained: Fire, Dragon, and Star Martial Arts. This generation of experts from all three martial arts seeks the path of immortality. This is the story of a star martial arts practitioner who begins his life journey with two beautiful girls by his side, planning to become a Great God.
Supreme Lord Of Galaxy Season 2
Youku
45 episodes · DONGHUA
Completed
Xinghe Zhizun,星河至尊,
Swallowed Star Season 2
? episodes ·
Ongoing
吞噬星空
Tunshi Xingkong Season 2 – Swallowed Star Season 2 – 吞噬空 ( chinese anime | donghua 2020 ) Season 2
One day, the RR virus of unknown origin appears on earth and disaster strikes the world. The infected animals mutate into terrifying monsters and attack on a large scale. When humans faced destruction, they built walls and founded cities as humanity's last strongholds. The trials that mankind experiences during this period are called the "Nirvana Period".
In such an extreme living environment, human physical strength also gradually evolved and developed, martial arts sprang up, and human physical strength was qualitatively increasing compared to before. And the best of them is called "Warriors". 18-year-old Luo Feng also dreams of becoming one of them. Right now, he was about to take the college entrance exam and face a choice at a crossroads in his life, but suddenly a monster attack affects the trajectory of his life.
The first thing he had to face was the influence of the external environment which was exerted on him invisibly. Luo Feng's family's poor condition and difficult life. His parents could not give him more help and could only rely on his own efforts. In the end, under constant hard work, Luo Feng continued to explore his own potential and was recognized for his increased abilities and self-esteem. Not only that, Luo Feng not only shouldered the burden of supporting the family but also joined forces with other warriors of justice to face evil monsters, protect the land of mankind for the survival and development of better mankind. In the desperate situation of doomsday, can Luo Feng and the other warriors repel the monsters and successfully protect the human world?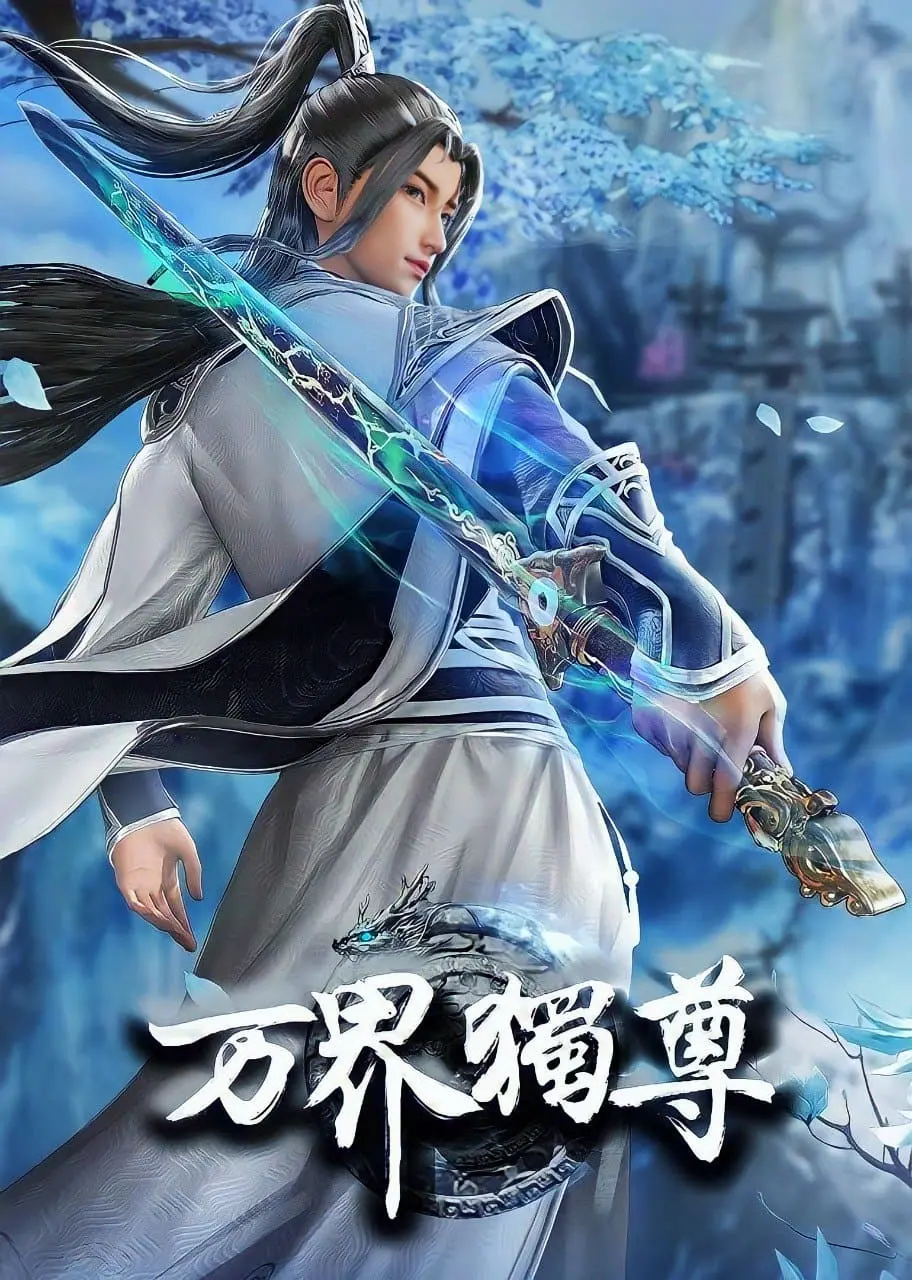 Ten Thousand Worlds Season 2
? episodes ·
Ongoing
万界独尊 2, Wan Jie Du Zun Season 2
The Land of Miracles Season 2
CG Year
24 episodes · DONGHUA
Completed
The Land of Miracles Season 2 , Shen Lan Qi Yu Wushuang Zhu season 2 , 神澜奇域无双珠 第二季
The Land of Miracles Season 2 Subtitle, Watch The Land of Miracles Season 2 Episode 1 [16]Subtitle, don't forget to click on the like and share button. Anime The Land of Miracles Season 2 always updated at Lucifer Donghua Don't forget to watch other anime updates.
The Peak Of True Martial Arts Season 2
Ruo Hong Culture
40 episodes · DONGHUA
Ongoing
The Peak of True Martial Arts Season 2 , Zhenwu Dianfeng 2 , The Peak of True Martial Arts 2 , 真武巅峰 第二季
Nie Feng was born in the body of true sun, but he was born ordinary, had a rough fate, and was repeatedly oppressed and calculated, and finally embarked on the road of fighting against the eight major sects alone, and was forced into a desperate situation by the eight major sects' martial king, and jumped off the cliff of absolute heaven . Unexpectedly, Nie Feng did not die because of this. Instead, he was reborn as a boy when he was seventeen. In this life, although he was born ordinary, he has mastered martial arts, and he rose rapidly in the martial arts. The enemy will be buried!